CUNA Mutual Group Annuities. Helping People Put Retirement Within Reach.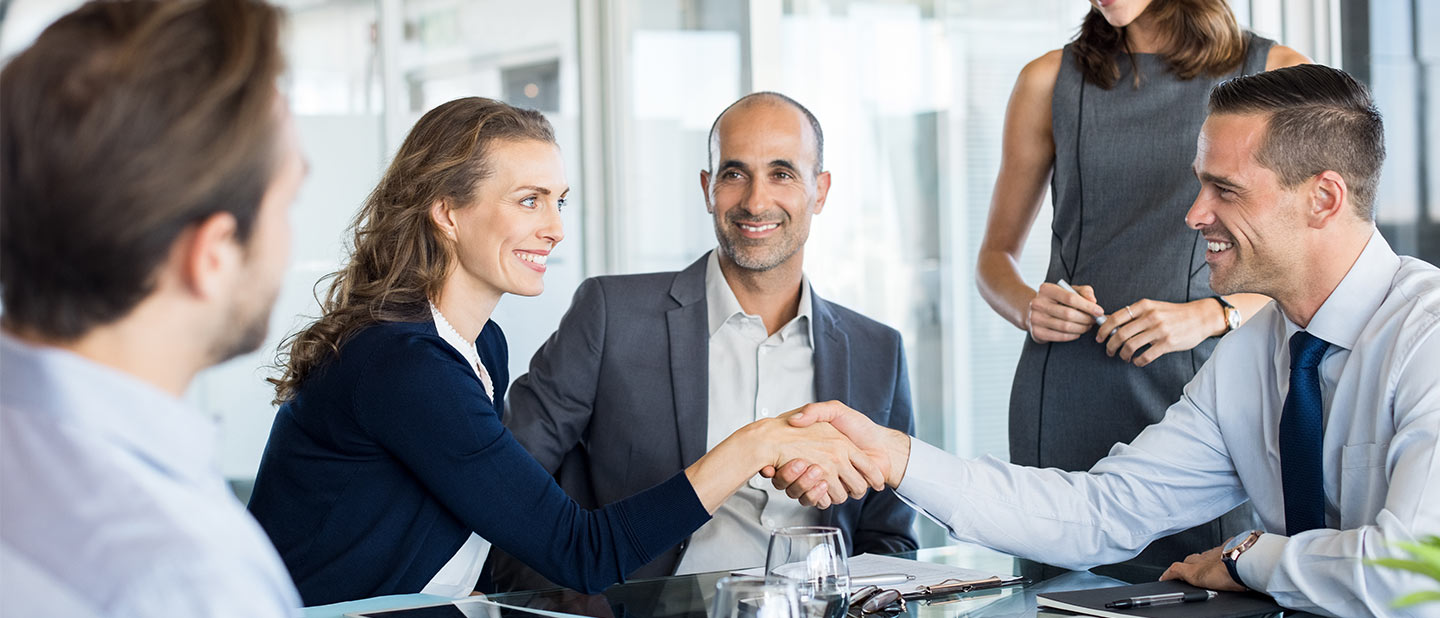 Highly rated, highly respected.
A.M. Best Company

Third-highest rating out of 16

Affirmed, March 2022

Moody's Investor Services

Sixth-highest rating of 21

Affirmed, March 2021

Standard & Poor's Ratings Services

Fifth-highest rating of 21

Affirmed, December 2021
A.M. Best Company, Moody's Investors Service and S&P Global are credit rating organizations serving the insurance and other financial services industries. Ratings reflect the opinion of the relative financial strength and operating performance of the company. These ratings are subject to change. Investors should monitor ratings and financial strength of CMFG Life Insurance Company and MEMBERS Life Insurance Company while they hold a contract.
Backed by a strong level of stability, integrity and tailored support to help build confidence for the individuals and families we serve.
4,200 - Employees at our corporate headquarters in Madison, Wisconsin and others nationwide
1000 - Built on Fortune 1000® financial strength1
85+ - Founded on 85+ years of financial stability
12 - Spots out of 100 in Barron's Best Annuities 2
5 - Time recipient of the World's Most Ethical Company® award3
5B - CUNA Mutual Group is financially independent with $5 Billion in revenue
1 - Focused commitment to products that are easy to understand, easy to explain and easy to sell
1Fortune ©2021 Fortune Media IP Limited. Fortune and Fortune 1000 are registered trademarks of Fortune Media IP Limited and are used under license. Fortune and Fortune Media IP Limited are not affiliated with, and do not endorse the products or services of, CUNA Mutual Group. Through the CUNA Mutual Group brand, we have a demonstrable history of crafting products and services that are simple, transparent and easy to understand — including annuities specially designed to meet our clients' individual needs for financial security and market opportunity. Where strength meets simplicity. We back everything we do with stability, integrity and a strong level of support to help build confidence for the individuals and families we serve.
2Barron's, "The Best Annuities for Income and Growth," July 22, 2022
3"World's Most Ethical Companies" and "Ethisphere" names and marks are registered trademarks of Ethisphere LLC
Annuity products for every retirement phase.
CUNA Mutual group is dedicated to helping Americans of all incomes and life stages achieve financial security, whether they're just thinking about retirement, imminently preparing for life after work, or already in their golden years. Our annuity options, issued by CMFG Life Insurance Company and MEMBERS Life Insurance Company, are available to investors through registered financial professionals.
To deliver on that goal, our annuity products provide:
Accumulation

Growth potential.

Risk-controlled growth helps build a nest egg throughout market cycles without the worry of catastrophic loss.

Income

A guaranteed source of money.

For clients seeking a measure of security for their spending in retirement, a sure, steady source of income now or down the road provides a solid foundation for planning.

Legacy

Protection for loved ones.

Clients can leave behind what they've built in the way that's right for them and best for their heirs.