CUNA Mutual Group ZoneChoice™ Annuity
Issued by MEMBERS Life Insurance Company
With the CUNA Mutual Group ZoneChoice™ Annuity, you can create a personalized strategy that balances growth potential and protection in a way that suits you and your goals. It's a registered index-linked annuity that includes five distinct accounts within one product. ZoneChoice gives you the tools to craft your own, personal comfort zone — one that strikes your ideal balance between the market's upside potential and its downside risks.
Count on ZoneChoice to help you craft the most personalized path to the retirement you hope for.
ZoneChoice Client Guide
ZoneChoice Fact Sheet
ZoneChoice Prospectus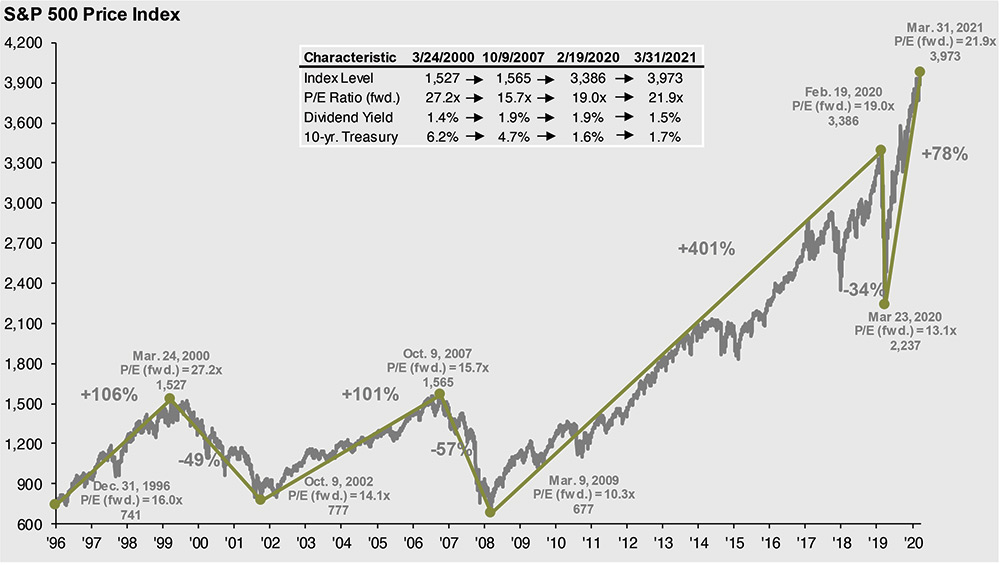 Source | FactSet, Compustat, Federal Reserve, Standard & Poor's, J.P. Morgan Asset Management. Dividend yield is calculated as consensus estimates of dividends for the next 12 months, divided by most recent price, as provided by Compustat. Forward price-to-earnings ratio is a bottom-up calculation based on the most recent S&P 500 Index price, divided by consensus estimates for earnings in the next 12 months (NTM), and is provided by FactSet Market Aggregates. Returns are cumulative and based on S&P 500 Index price movement only, and do not include the reinvestment of dividends. Past performance is not indicative of future returns. Guide to the Markets – U.S. Data are as of March 31, 2021.
Why ZoneChoice?
You can select buffers, floors - or both - to strike an ideal balance of tax-deferred growth potential and protection
Ability to access the contract value in times of critical need or health hardships
Death benefit protection for your loved ones
A personalized comfort zone.
You decide how much of your payment to spread among the annuity's five allocation options. You can invest your payment into a single account, or diversify your allocations among any of the available accounts to fit your needs.
No fees.
Don't worry about contract, administrative or upfront fees. There aren't any.
Leave a legacy.
ZoneChoice has a Return of Premium death benefit to ensure your loved ones will receive a sum equal to your original purchase payment, minus withdrawals made during your lifetime. It's a dollar-for-dollar benefit.
A long-term promise.
Annuities are designed to be long-term investments. However, if needs arise, you have options to withdraw value. Depending on the amount and timing of your withdrawal, a surrender charge and other charges may apply.1 Refer to the fact sheet for details on charges for early withdrawals.

CUNA Mutual Group ZoneChoice™ Annuity, issued by MEMBERS Life Insurance Company, is recognized as one of 2021 Best Annuities by Barron's.
Today's retirement landscape is full of new risks: